It is impossible to go anywhere in Gurgaon (Sorry, Gurugram) without stumbling across such idiots. What a pathetic fool!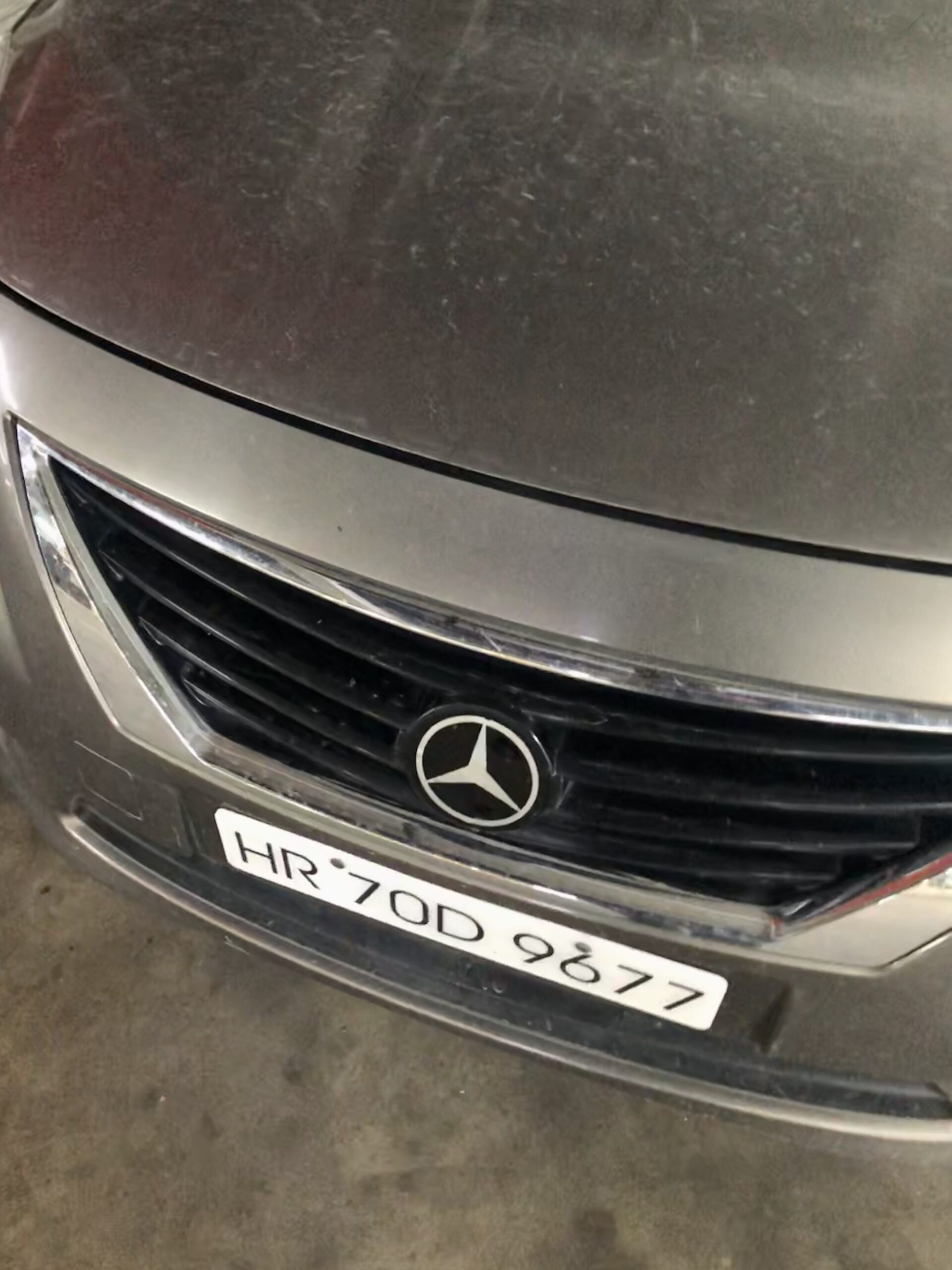 This one has a Mercedes Benz logo on his Nissan Sunny. Immediately reminded me of people who put Apple logos on their non-Apple laptops.
I do not understand what people achieve with all this. Maybe there are even bigger fools out there who actually believe that it is a Mercedes/MacBook.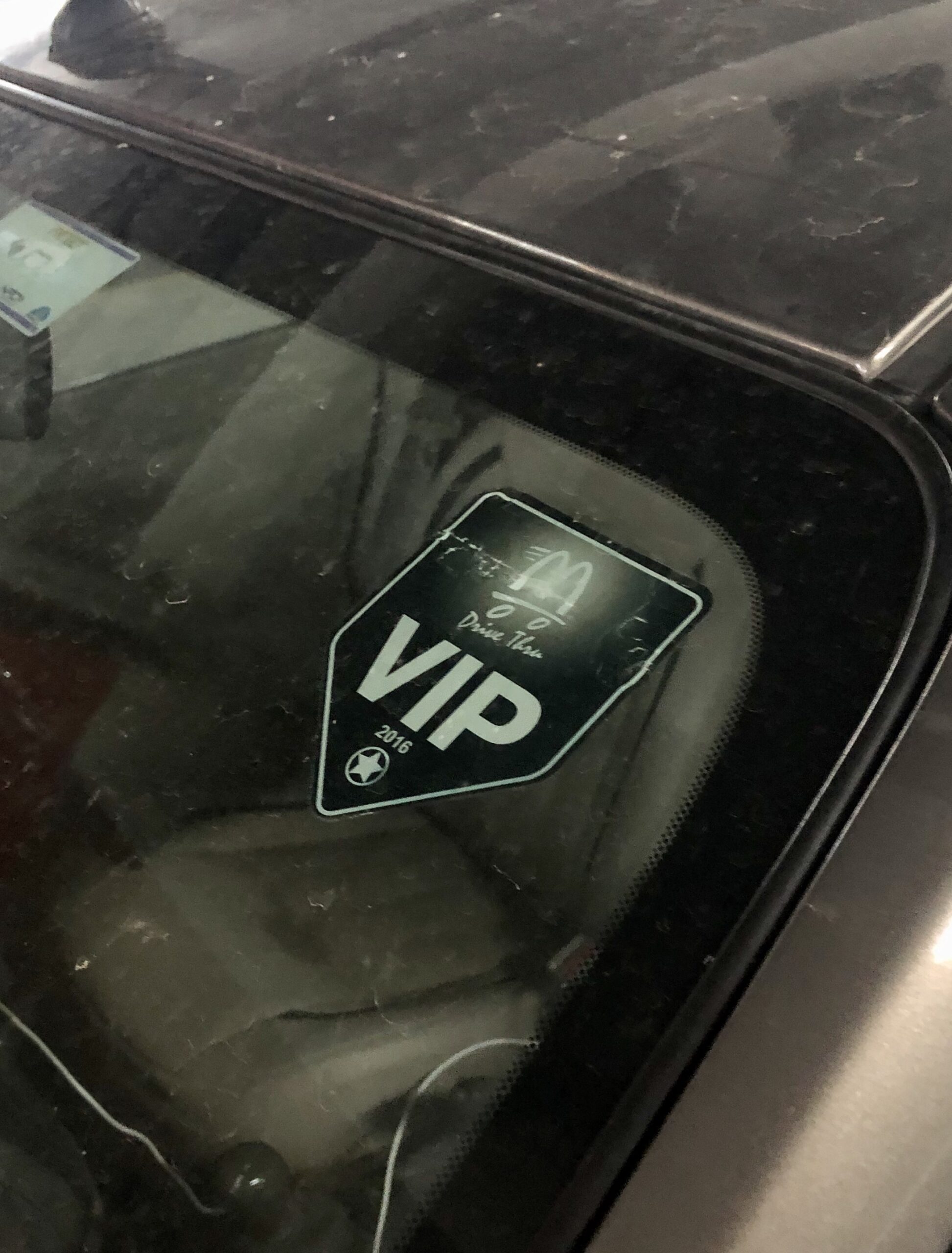 On closer inspection, it turns out this guy is a McDonald Drive through VIP. I don't even know what that means. In a drive through queue, when this guy comes along, they remove all the other cars and let him get his Vegeterian burger first?