The Christmas Tree, also called Norfolk Island Pine is an evergreen multi-layered pine native to Norfolk Island. Here's a good website with more information about this plant.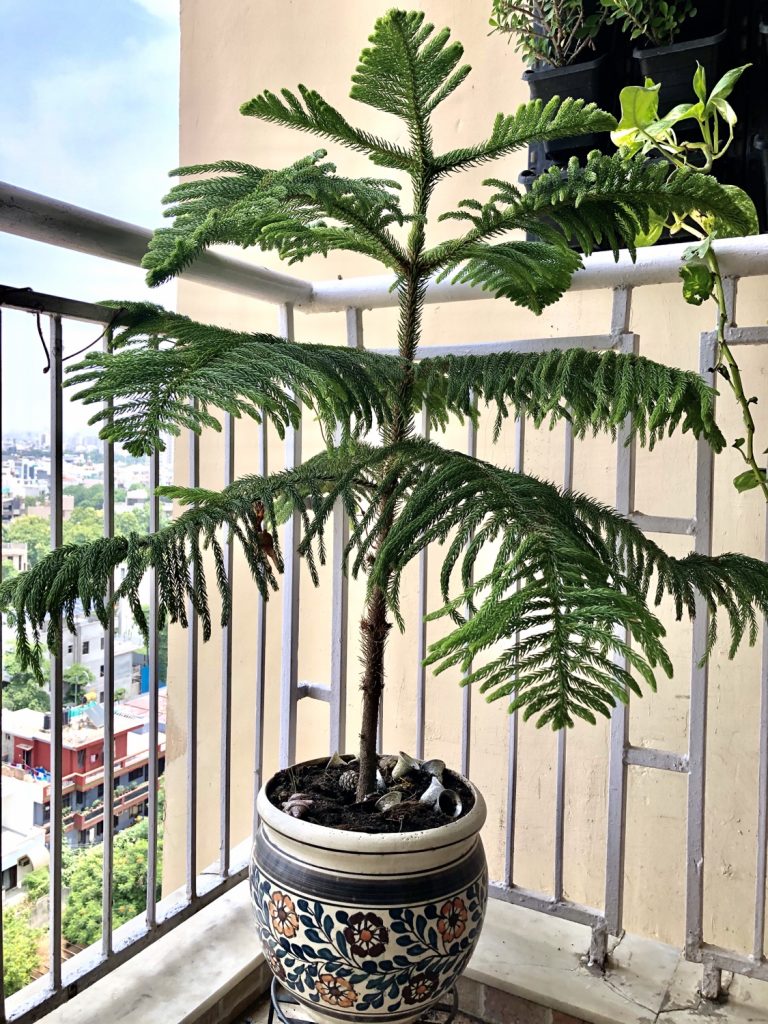 I have had this tree for 8/9 years now. It was quite small when I inherited it from my parents (They moved to another city) but its growth has accelerated since I moved it to a bigger pot.
I keep this plant in partial sunlight all the time.
The Christmas Tree requires very little maintenance. The only maintenance I do is, I cut off 1 layer of branches from the bottom every year, which promotes growth at the top layers. With proper manure, this tree grow 1/2 layers on top every year. It is good to rotate the pot (and the tree) by 90 degrees every month, so that any slant developing because of sunlight direction gets corrected.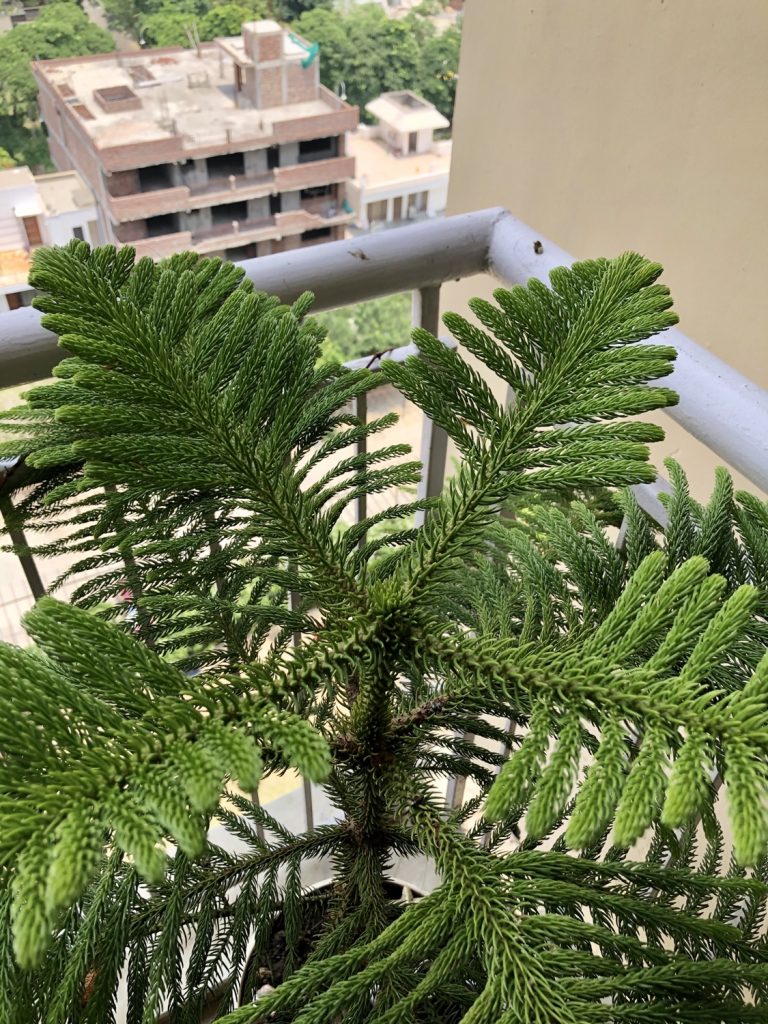 During Christmas, we bring it indoors for a week and the family has fun decorating its branches with ornaments. Just make sure to remove the ornaments after a few days, or that area will stop growing leaves.
I water it between once a week during peak winters and thrice a week during peak summers.
I fertilise it every 2 months or when it shows signs of growth.
Here're some good tools which will help you with your gardening.