I love rains, and have written about it many times before. My favourite type of rain is one which goes on for hours & it makes me nostalgic & pensive. Unfortunately, in Gurgaon, such rain is rare; it almost never rains for more than an hour at stretch. (Which is good in a sense, because of the waterlogging that follows soon).
I love the sound of rain the background and I love how the rain drops stick to the windows.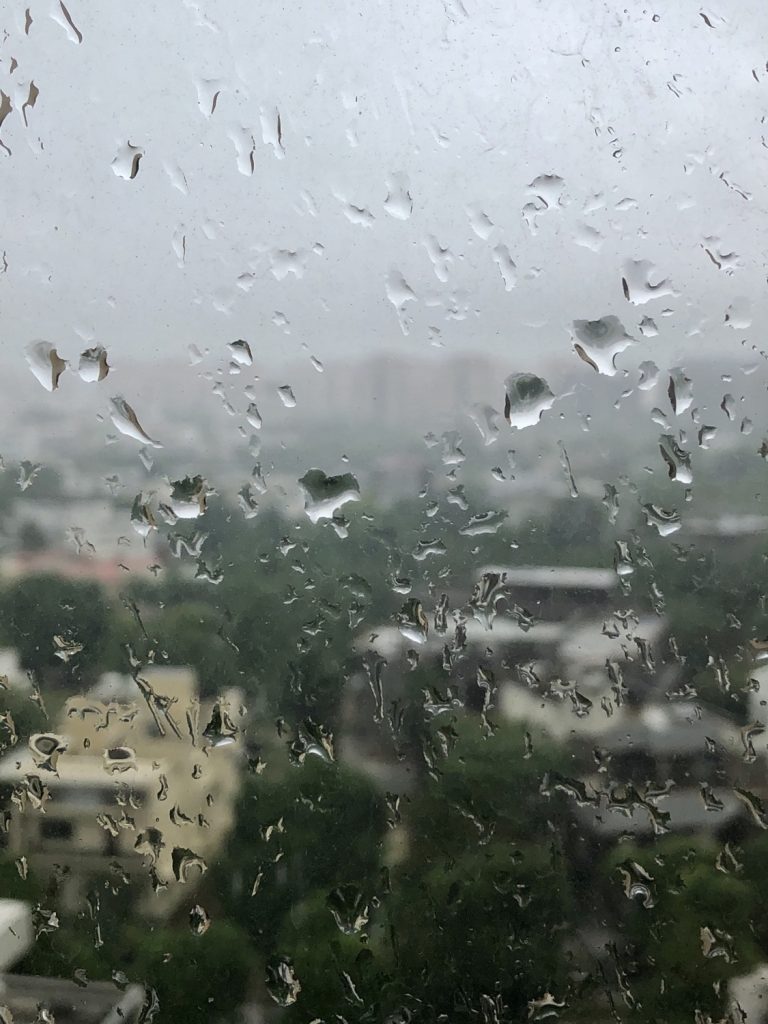 Don't you love the sight of raindrops clinging to leaves?
Even the Air Quality has improved drastically.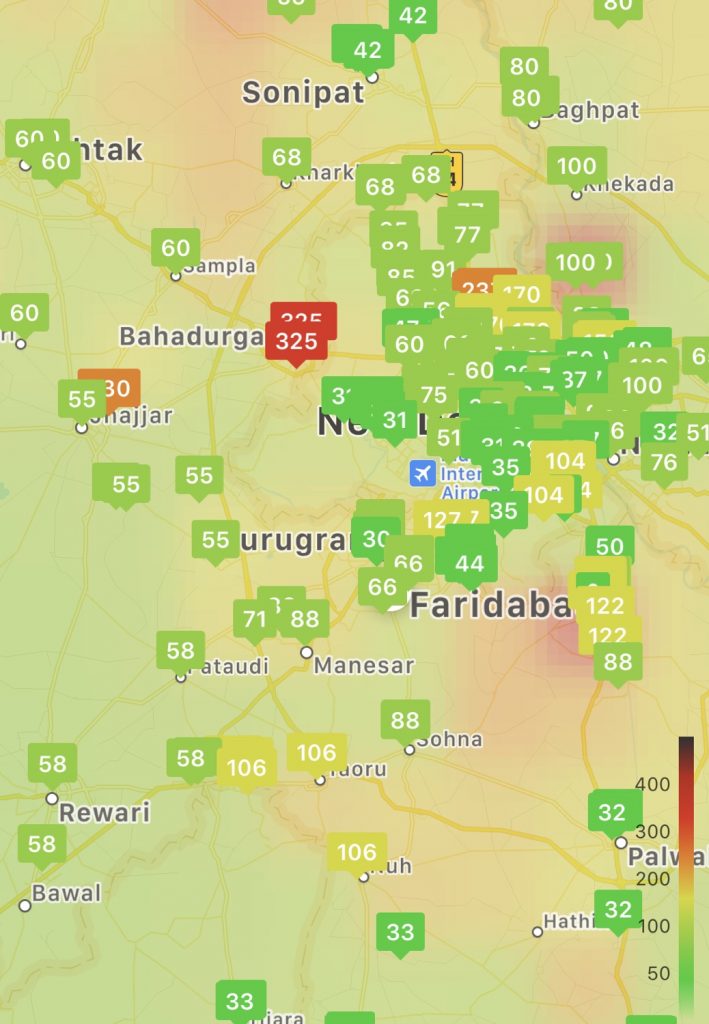 Unfortunately, the rain has already stopped by the time I finished writing this post and soon, it will be hot and humid.