I inherited some small/sickly shrubs from my parents when they moved to to a different city. I re-potted them into a bigger pot and it grew tenfold in a span of a few weeks and bloomed.
This, below, is a Crown of Thorns. Very hardy shrubs, they don't care where you put them, how much sunshine they get or how frequently you water them.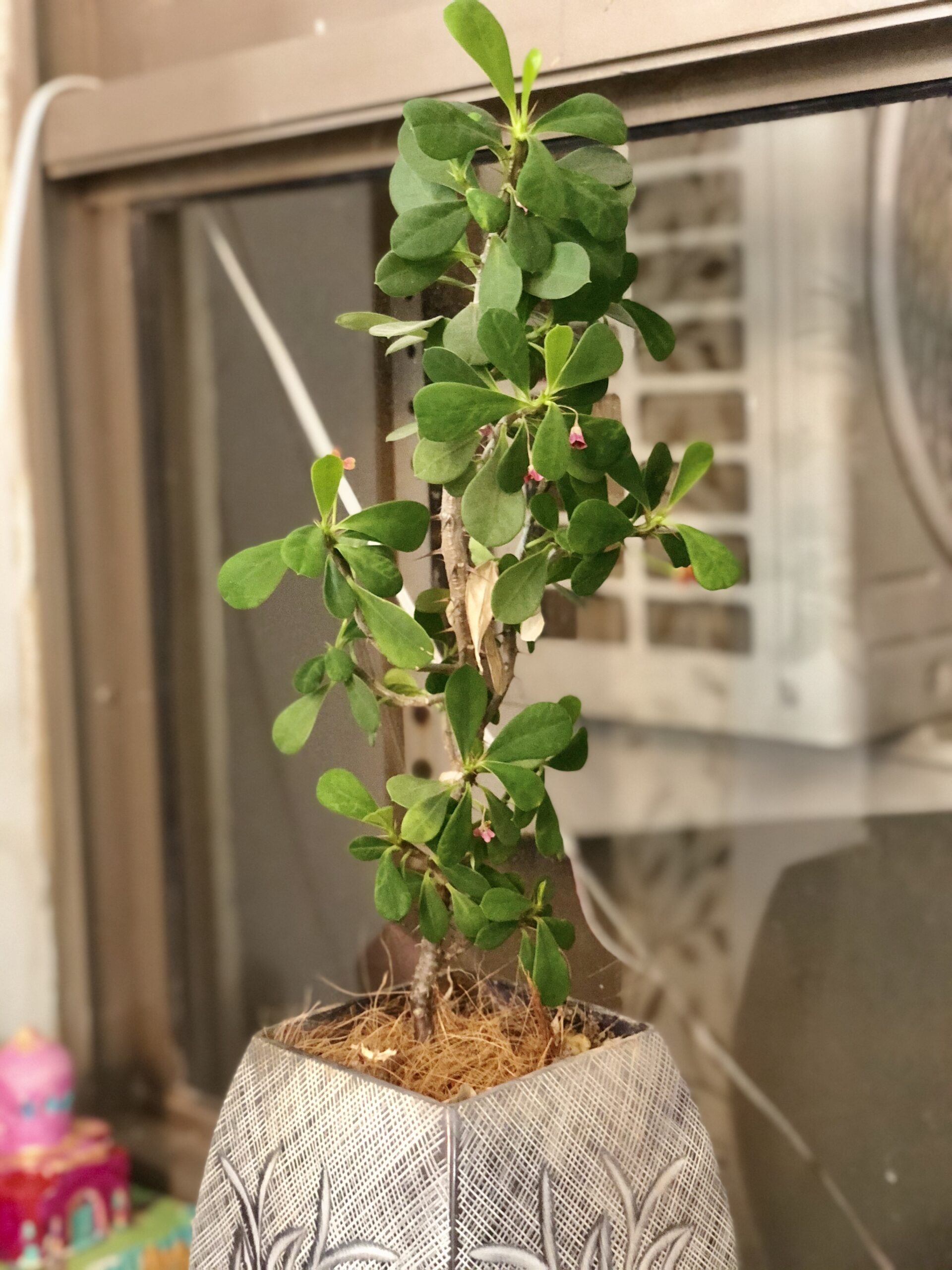 The best part is, you can cut off any of the branches and pot them and they grow into full-sized plants. Some of them are part of my plant wall (bottom row).
The flowers are in perpetual bloom all year round.
The 2 above are on different bathroom window sills.
These plants require absolutely no maintenance.
The first one is kept in partial shade, the other 2 get direct sunlight via windows 3-4 hours in the summers.
I water them once a week or less. Although they don't require any fertiliser, I fertilise them every 2 months, which encourages leaf growth.
Here're some good tools which will help you with your gardening.