I sold my last motorcycle back in 2015 & since then have not experienced a motorcycle road trip. A few weeks ago, I bought a new(ish) motorcycle from a departing Expat. Its the Stallions Centaur CT400 with a 400cc single cylinder 4 valve engine. I have ridden it many times since then, but only local short commutes. It goes without saying, the feeling of wanderlust has been building up inside me since.
Today morning, I went about my usual schedule and even started my office work. After taking stock of my work, I realized I had nothing too urgent to finish today. I decided to take the day off and head out to the highway on the motorcycle.
I settled on Ko Lan, an island around 160km away. To get there, you need to ride till Bali Hai Pier at Pattaya and then take a ferry to the island. I hastily collected a few things, put on Pink Floyd's Pulse and headed out on the highway. Unfortunately, I soon discovered that the fastest highway to Pattaya doesn't allow motorcycles on it. Fortunately, the other highway which does allow Motorcycles was also more suitable for Motorcycle rides. Highway 3 is a winding 4-6 lane road which hugs the coast and passes near many beaches.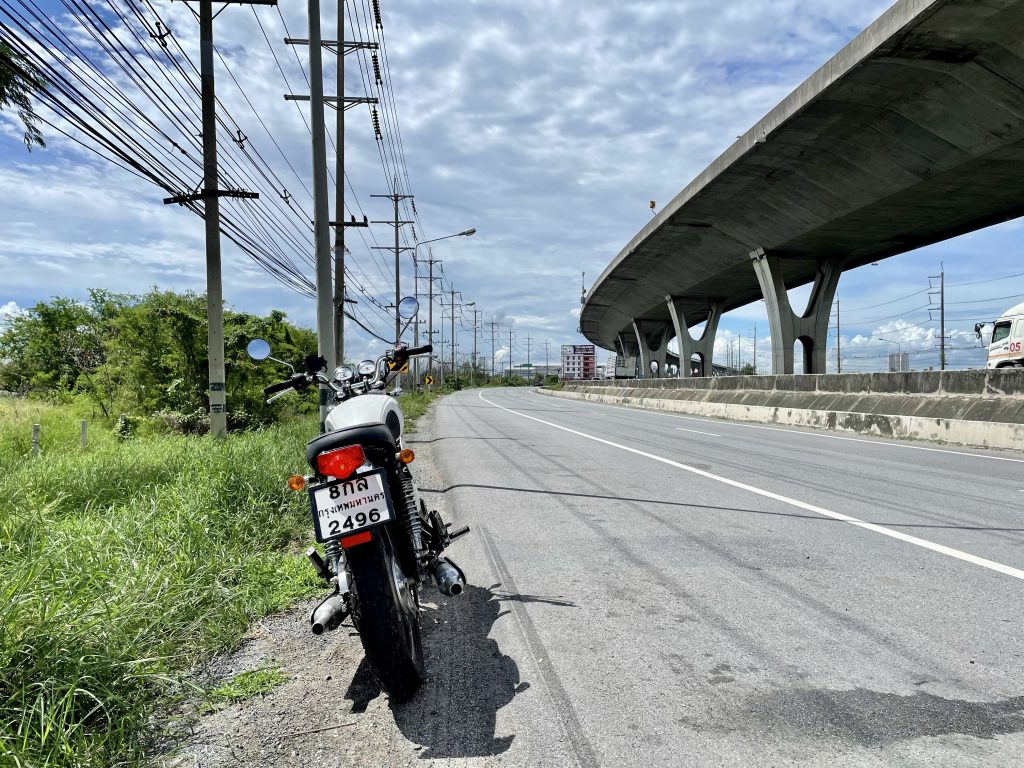 After escaping the mad traffic of Bangkok, I was finally able to open up the throttle on the highway. The motorcycle performs very well on the highway, cruising easily between 100-120kmph without too many vibrations (For a single cylinder engine). There's ample reserve power for going faster for overtaking, too. I was able to reach Pattaya in 2.5 hours.
I was quickly disappointed to find the pier deserted and learnt that boats to Ko Lan were stopped because of the pandemic. Dejected, I decided to explore Pattaya instead and headed to Pattaya Beach. Thankfully, Chonburi province allows dine-in and I was able to have lunch at the beach.
After getting my feet wet in the water and relaxing for sometime, I headed back to Bangkok. I wanted to stay and watch the sunset but the constant attempts by she-pimps to persuade me to get a "massage" got on my nerves. My phone ran out of battery on the way back, and I lost my way twice on the outskirts of Bangkok but eventually reached home.
After going on a motorcycle road trip after so many years, I feel exhilarated. Needless to say, there will be many more road trips in the months to come.