Taking my series further, here's Pathetic Fool 6 from Bangkok.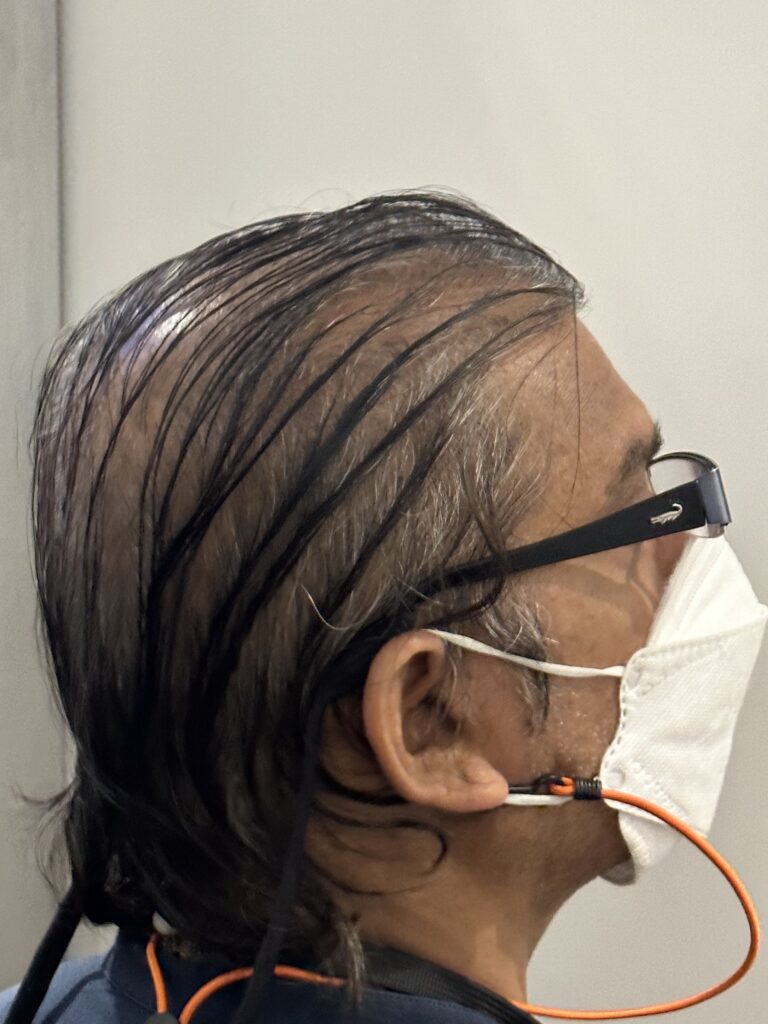 Of all the places, this one works in my own company. And is an Indian to boot, adding to my shame.
Has lost almost all of his hair but has still tried to salvage the situation by doing this very pathetic comb over. Why people just don't shave their heads before reaching this stage is beyond me.
Bonus points for that fancy orange loop to hang his mask from his neck.