My relationship with my hair (The ones on my head i.e.) has been rocky to say the least. I had mentioned before, that I hate haircuts. Experiencing hair loss for quite a few years, I had made up my mind that I will not end up like Pathetic Fool 6. In the beginning of the year, I had decided that I would exit with dignity, and that time has come.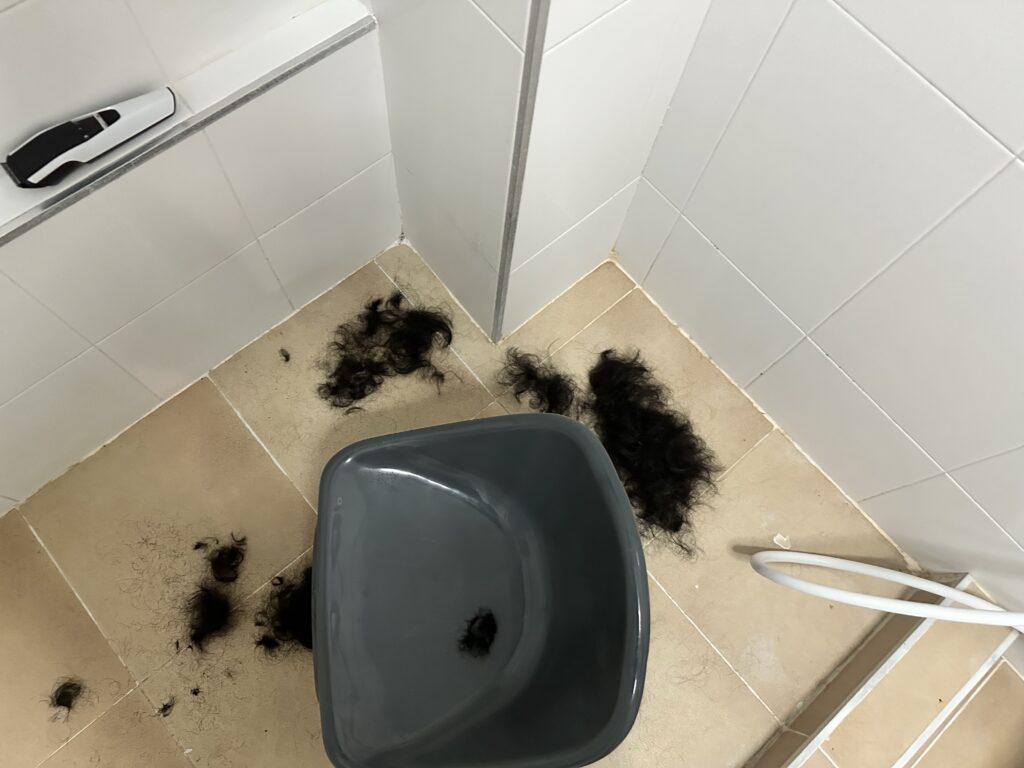 Few days ago, I made the leap and shaved all the hair off my head, for good. This was a moment I had been dreading for years, but surprisingly, the act ended up being liberating beyond measure. I can think of the following ways it has improved my life
No need to comb anymore. One less thing to keep.
No need to apply Minoxidil anymore. Further saving of money, no more low blood pressure.
No need to wait for the tresses to dry after a shower.
No need to worry about hiding the slowly-expanding bald-spot on the top of my head.
Haircuts are now a thing of the past. It is so liberating to shave my own head without having to speak to someone or going somewhere. Further saving of money.
No need to wear a cap while swimming.
No need to worry that wearing a helmet will squash my hair flat. Plus points for safety.
No need to worry that getting wet in the rain will squash my hair flat. The rain drops just roll right off.
Hair not getting in my eyes anymore.
No bad hair days.
No need to buy and track shampoo anymore. Further saving of money.
All in all, this was one of the best changes I made to my life and there's no looking back.